I really enjoyed working one on one with Sweet Gemma. I wanted to make sure that the logo conveyed a sense of style — since Lindsey has so much! She has curated a wonderful page of artwork for nurseries of all styles.
Here's the final logo (main version, and alternate):

How did we get here?
I started with my logo questionnaire to get a better feel for her goals and style. Then she added ideas to a pinboard where she collected logos that appealed to her. With that, I got to work.
Below are my initial thoughts for a logo. I always present logos in black in white until we decide on a concept so we don't get too hung up on color palettes. You can see momma and baby bird were present from the very beginning!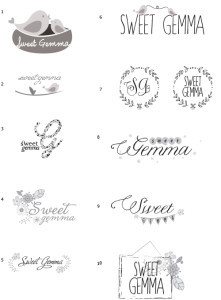 Based on Lindsey's feedback, we moved on to the second versions, exploring different fonts and placements for the birdies.
She also liked the "banner" idea, and I worked on some more options.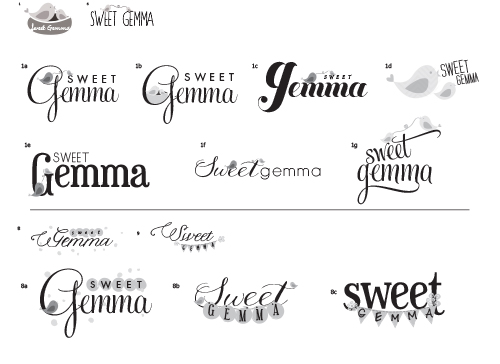 I tried visualizing the "frame" option but I didn't love where it went, but added it as an option.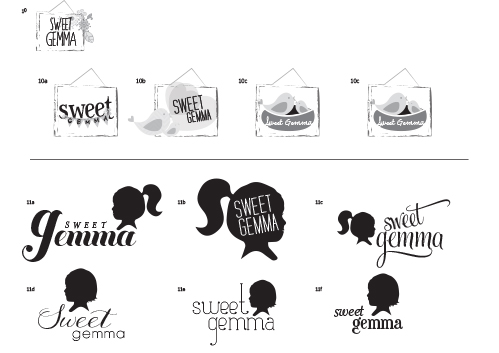 Finally, Lindsey wanted to see a silhouette/cameo example, so I worked on a few.
Ultimately, we settled on the birdies! Below, I started adding a color palette.
We had to make sure the logo didn't end up to feminine.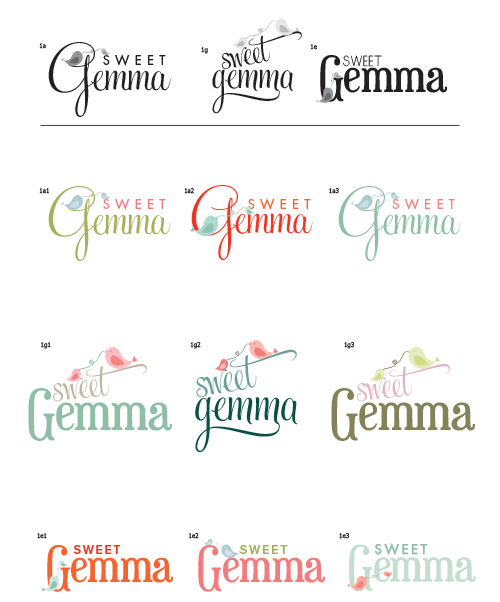 In our final iteration, you can see how I presented textures and other elements while testing out color palettes.